Did you know that Self-esteem and self-confidence are built on our past experience, personal thoughts, behaviors, feelings and or actions.
If I will ask you to define your self-confidence and your self-esteem how would you do it?
What is self-confidence?
Confidence is the trust that we have in our own strengths, capacities skills, abilities, talents, or judgments. Say it in another words, It's the trust, we have in our own resources to achieve our objectives.
Having a balanced self-confidence can help us to become happier. Since when you feel confident about you, the probabilities that you achieve your goals and succeed with them are higher, than when you doubt about yourself or you do not feel capable to do what you really want to get.
When looking back, can you find a situation in your life when you really believed in you and you got what you planned to do?
Or the other way around, can you find a moment in your life, when your inner voices was "I cannot do it, I am not capable to do it, or this is impossible! And you finally did not do or achieved what you wanted to?
Can you see how powerful your self-confidence can be?
What is self esteem?
Our Self-esteem measures the worth we give to ourselves. Say it in another words, It's the belief that we have about ourselves worth.
The published studies from Atherton et al., 2016 confirmed that individuals with high self-esteem lies in these six attributes:
A greater sense of self-worth
Greater enjoyment in life and in activities
Freedom from self-doubt
Freedom from fear and anxiety, freedom from social anxiety, and less stress
More energy and motivation to act
More enjoyable time interacting with other people at social gatherings. When you are relaxed and confident, others will feel at ease around you.
Many studies published confirm the fact that having a balance of self-confidence and a balance of self-esteem is directly connected with success in life.
Where insecurity comes from?
Having a very low self-esteem or a very high self-esteem can be dangerous. It's very important to keep it in Balance. Since when it's too high. It can drive us to build an unrealistic view of ourselves or our body's, and we might fall into narcissism or egocentrism behavior's.
When our self-esteem and self-confidence are is too low, insecurity, might show up. Apart from low levels of self-esteem and self-confidence, there are many other causes that can make our levels of insecurity to rise, such as traumatic life experiences, lack of emotional support along our life, inefficient emotional management, negative self-image, missing a sense of belonging, feeling rejected, being too perfectionist can make you live with a permanent sense of frustration that can lead to develop insecurity…
Some warning signs of insecurity can show up when:
we doubt or we have a poor decision-making skills
we are overthinking
we are over critical, not only with ourselves, but with others well, ourselves team. It's very low and we
we are unsatisfied with everything
we try to avoid social life, since we are afraid of being judged
we have very poor communication skills
we become very dependent on people or relationships
All these factors might drive us into high levels of stress and anxiety.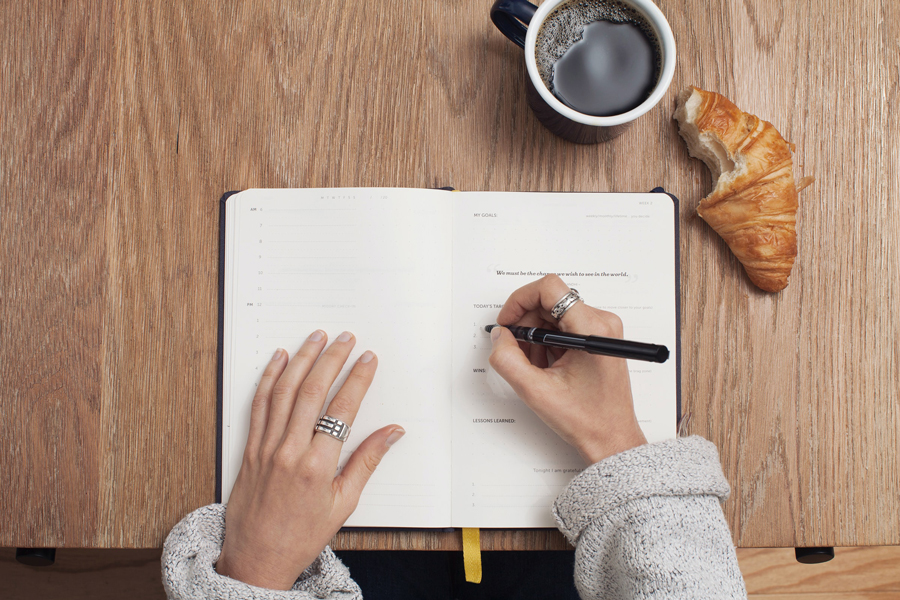 How to manage your insecurities?
Identification: It's very important to identify them in a daily basis. What are the moments along the day, where your insecurities arises? I always suggest my clients to write them down in a diary. These exercises will help you to verbalize your insecurities, emotions and feelings and will allow you to follow a track in them. And in this way, it will be easier to create an effective approach to start managing them.
Supporters: look for supporters: friends, colleagues at work, family…. Your supporters will endure you and swill help you out with your insecurities and will make you see the strengths that you have. They will help you gain a different perspective over you.
Positivity: Underline as well the positive side of the things. Your insecurity probably makes you focus on the negative side. So, you need to make an exercise to focus on the positive side as well. Positivity is a soft skill that can be trained.
Self-talk. How is your inner voice? How is your self-dialogue or self talk? Do you only criticize yourself and focus on your failures? Having a positive and healthy inner dialogue is key to build self-esteem and boost your confidence.
Self-awareness: Do you know what are your strengths, and what are your weaknesses? Do you know what makes You different? What are your talents and your values? What makes you, to be you? Answering all these questions, it is going to help you out to reinforce your self-confidence and  self-esteem
Self-care:  It's very important you to take care of your physical, your emotional, and your mental health.
Build a meaningful life: Stephen Post, head of Case Western Reserve University Medical School, found a profound connection between giving, altruism, and happiness. A life with purpose helps to boost your confidence, helping others may be a way to bring purpose to your life.
Insecurity is all around, and we all can be influenced by it.
However, if it is creating a negative impact in your social, working, family, mental, or physical health. It's time for you to look for professional coach who will guide you in its management and help you out to build tools to manage your insecurity and boost your confidence.
Do you realize how related self-confidence, self-esteem and insecurity are?
Now that you know a bit more about self-confidence, self-esteem, how related they are and how a having a low level of them can cause insecurity, I would like to share with you an inspiring lesson from Brittany Packnett regarding 3 very important concepts related to confidence: Permission, Community and Curiosity.
I'm sure you will enjoy it!
How to build your confidence — and spark it in others | Brittany Packnett