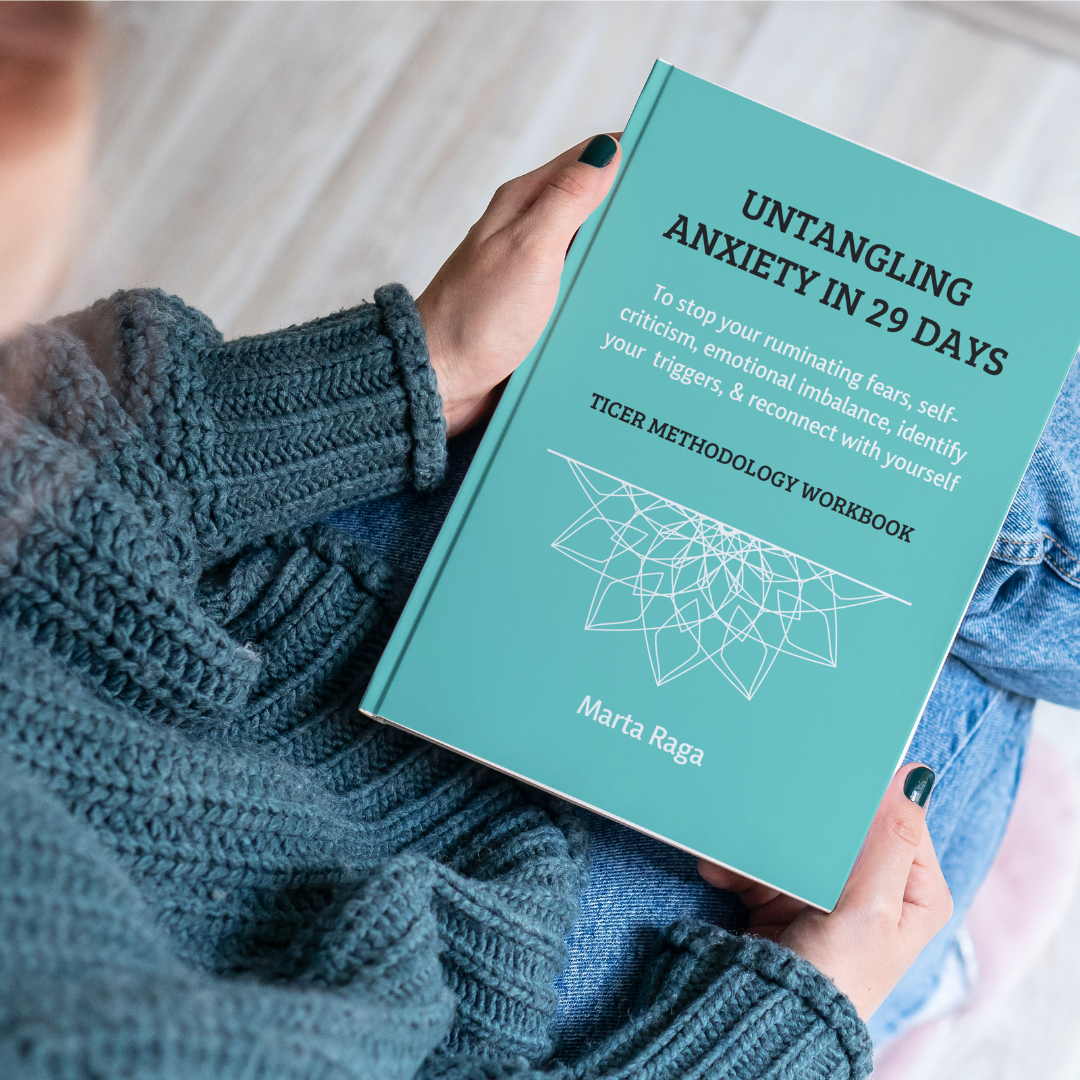 -EARLY BIRD-
29 days of accompaniment with daily audios
Plus the printed workbook we'll send to your house with the methodology, exercises and tools you'll need to untangle your anxiety in 29 days
YOUR ANXIETY,
IT IS ALSO RUINING
YOUR LOVED ONE'S LIFE
Until when are you going to allow your anxiety to keep on ruining your life?
And your loved one's life?
I'm asking you this, because I'm not sure if you are aware of the tremendous impact your anxiety is having not only in your life, but in your loved one's life.
Please don't keep on neglecting your anxiety since it's not going to fade away magically, and the longer you live with it, the stronger it gets.
If you can't stand up for yourself, do it for them, for those who suffer watching how much you struggle.
It is time to start facing, you need to overcome your anxiety.
And time is now.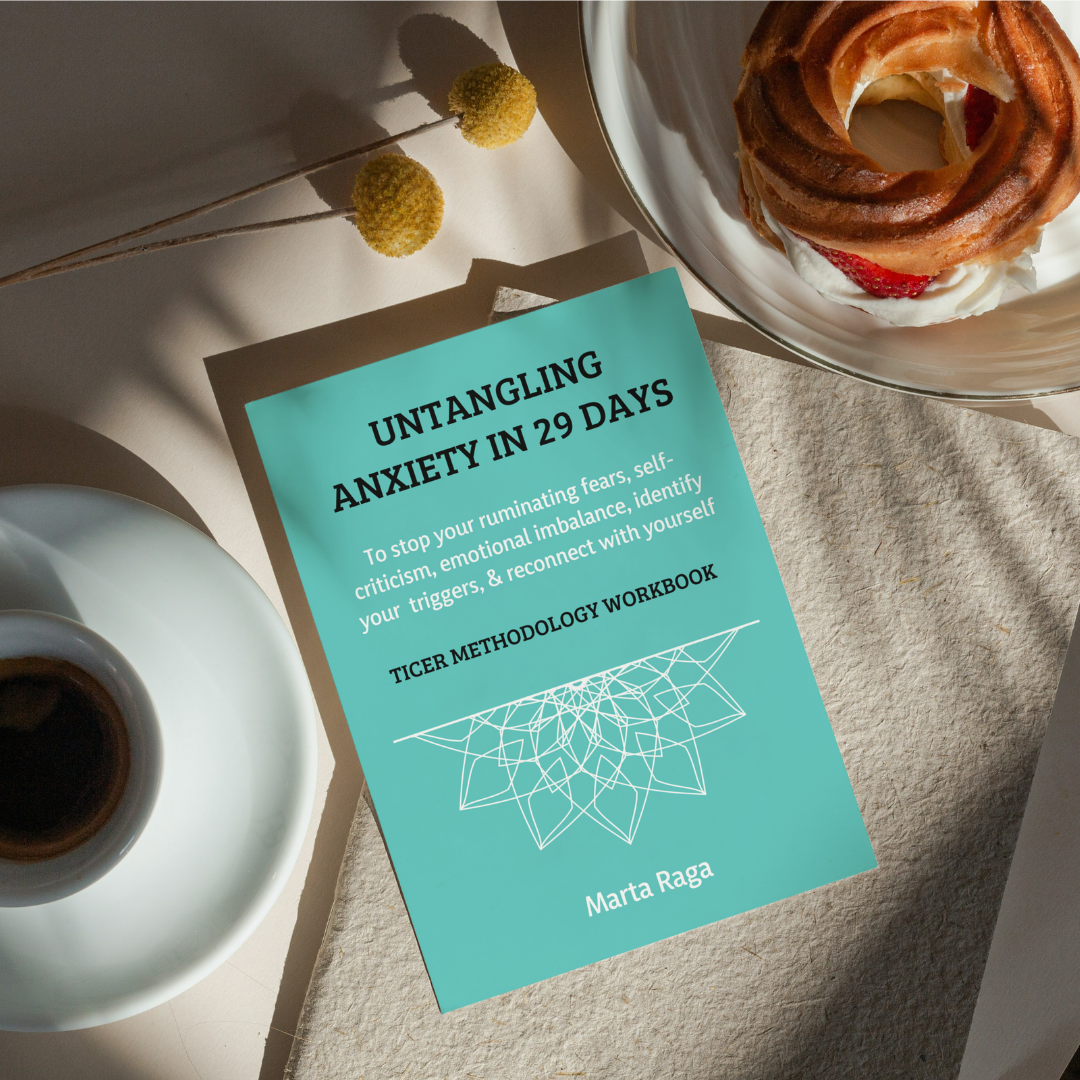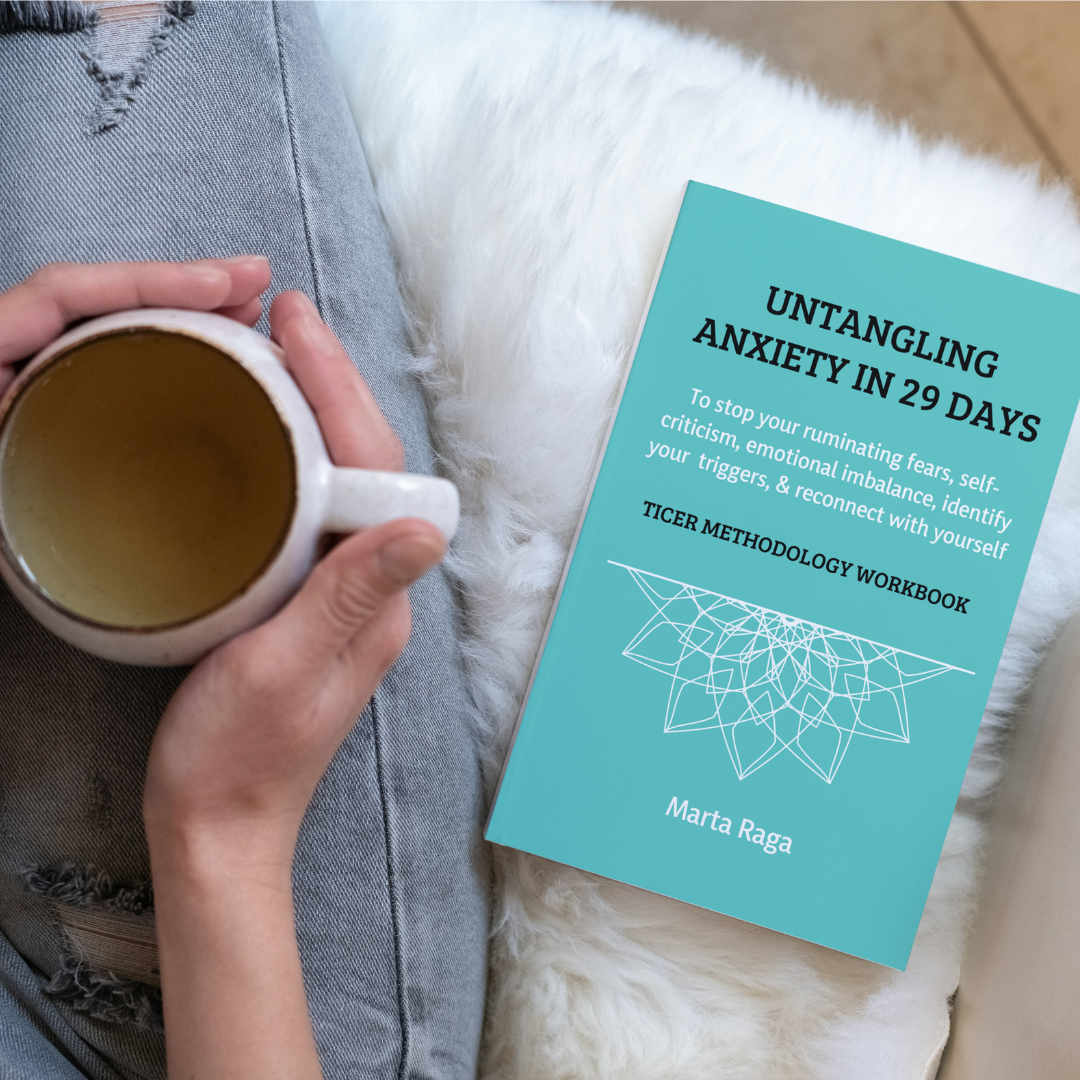 YOUR ANXIETY
WON'T FIX BY ITSELF
Do you think that something so strong as your anxiety, it is going to fix by itself?
I know you started feeling it out of the blue, but what no one told you is that anxiety was growing deep inside of you for a long period of time.
Due to its strength, it has changed your life and the way you feel, think, and behave.
But the worst is that there are plenty of studies that show how anxiety, yes the one you are feeling right now, can be the trigger of Depression, Mental Disorders and Suicide, if you don't overcome soon.
The good thing is that you stand up now, you will be able to control it before it gets worse.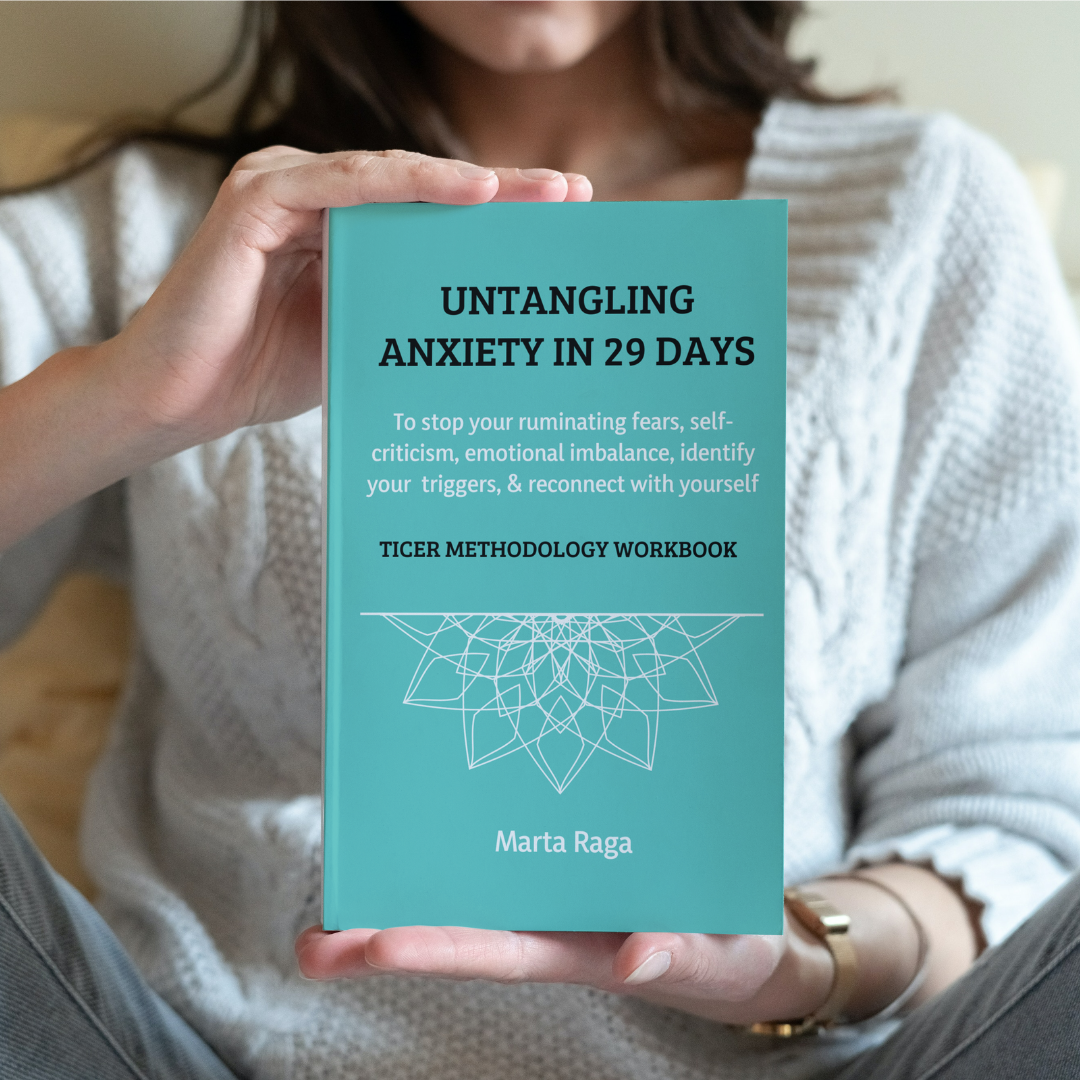 THIS ISN'T ONLY
ABOUT YOUR ANXIETY,
IT'S ABOUT BEING
HAPPY AGAIN
Your anxiety is the cause of your unhappiness not only due to the rumination, the physical symptoms or the emotional overwhelming, but as well because it disconnects you from your true self making you live in a constant worry, being uncapable to enjoy life, feel joy and be happy.
This is why the Anxiety Mentorship is going to guide you along 29 days to untangle the main contributing factors to your anxiety according to science, so you can feel happy again.
Together, through the workbook we'll work on:
Identifying your anxiety triggers to diminish your anxiety crisis.
You'll learn to identify and manage your anxious fears, so you can stop living in a constant worry.
You'll learn to tame your inner critic voice, so you can stop your self-judging, your self-criticism and self-comparison.
You'll learn to identify your emotional hijacks, to get back your emotional balance.
You'll learn to reconnect with yourself to get back to who you were.
As an extra bonus, you will receive per mail every day an audio where I will explain you how anxiety works, so you can untangle your anxiety, and start feeling better.
Don't forget that life it's too short to struggle with something you can learn to manage.
And untangling your anxiety will help you get back to who you were.
Allowing you to reconnect with the person you want to be.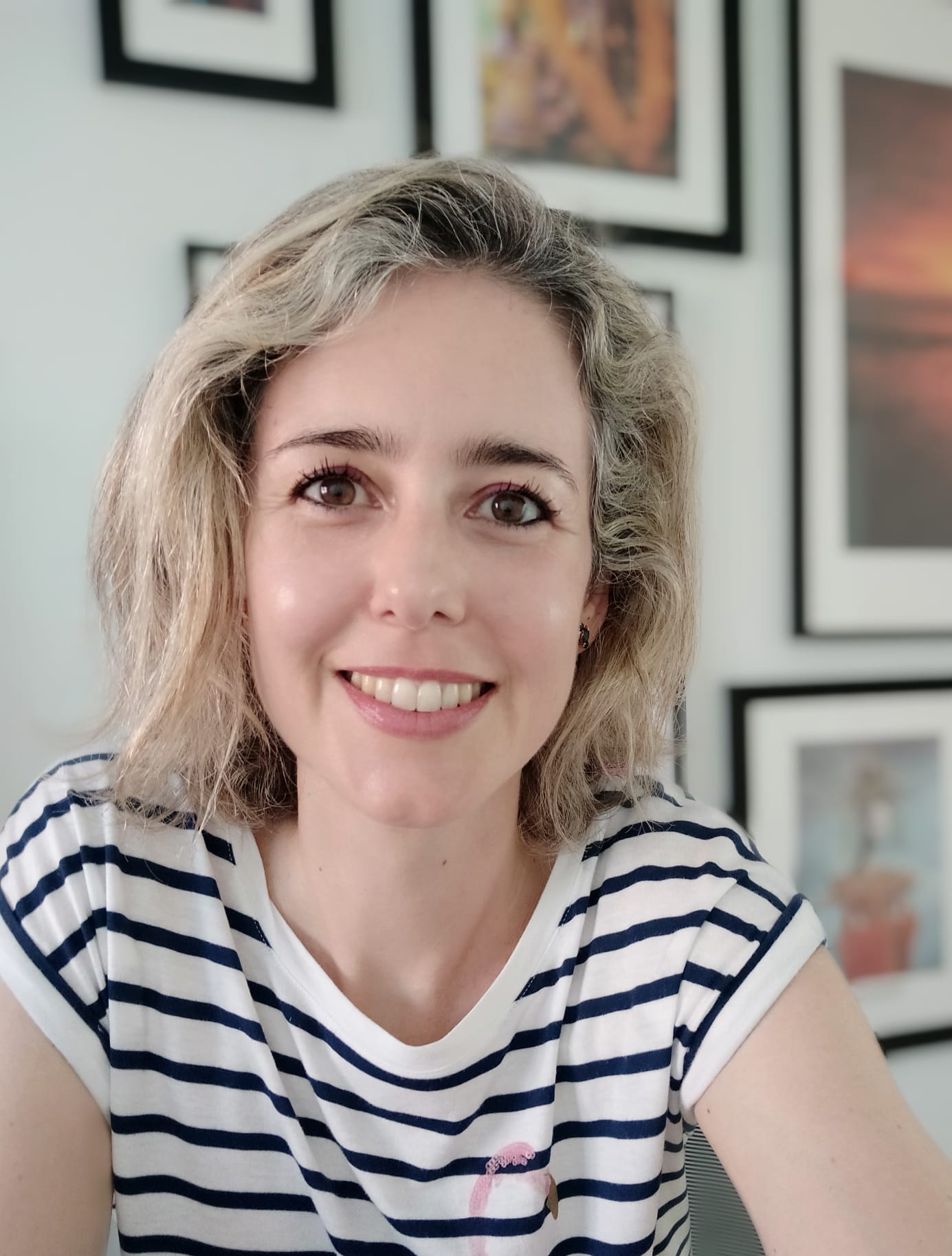 I WANT TO AVOID
YOU THE PROBLEMS
NO ONE AVOID ME
10 YEARS AGO
By the way, I'm Marta, an ex-anxious mind and an anxiety coach specialized in overcoming anxiety.
10 years ago, I suffered from HFA (High functioning anxiety), I neglected it for a long period of time, until one day It was so strong that, I just collapsed.
I hit the ground.
I was living with a big amount of anger and frustration because I wasn't capable of overcoming it on my own.
I felt extremely guilty of the pain I was bringing to my family.
And I felt like there was something wrong with me, so I was really ashamed of myself.
When I finally decided to start working on it, the levels of anxiety were so big, that it took me years, lots of money and a lot of hard work to fully recover.
I would have killed for the information I am about to share with you, because it is not only going to help you understand and handle your anxiety in a month, but it is going to avoid you and your loved ones a large number of problems.
And my friend, your loved one's wellbeing it is priceless.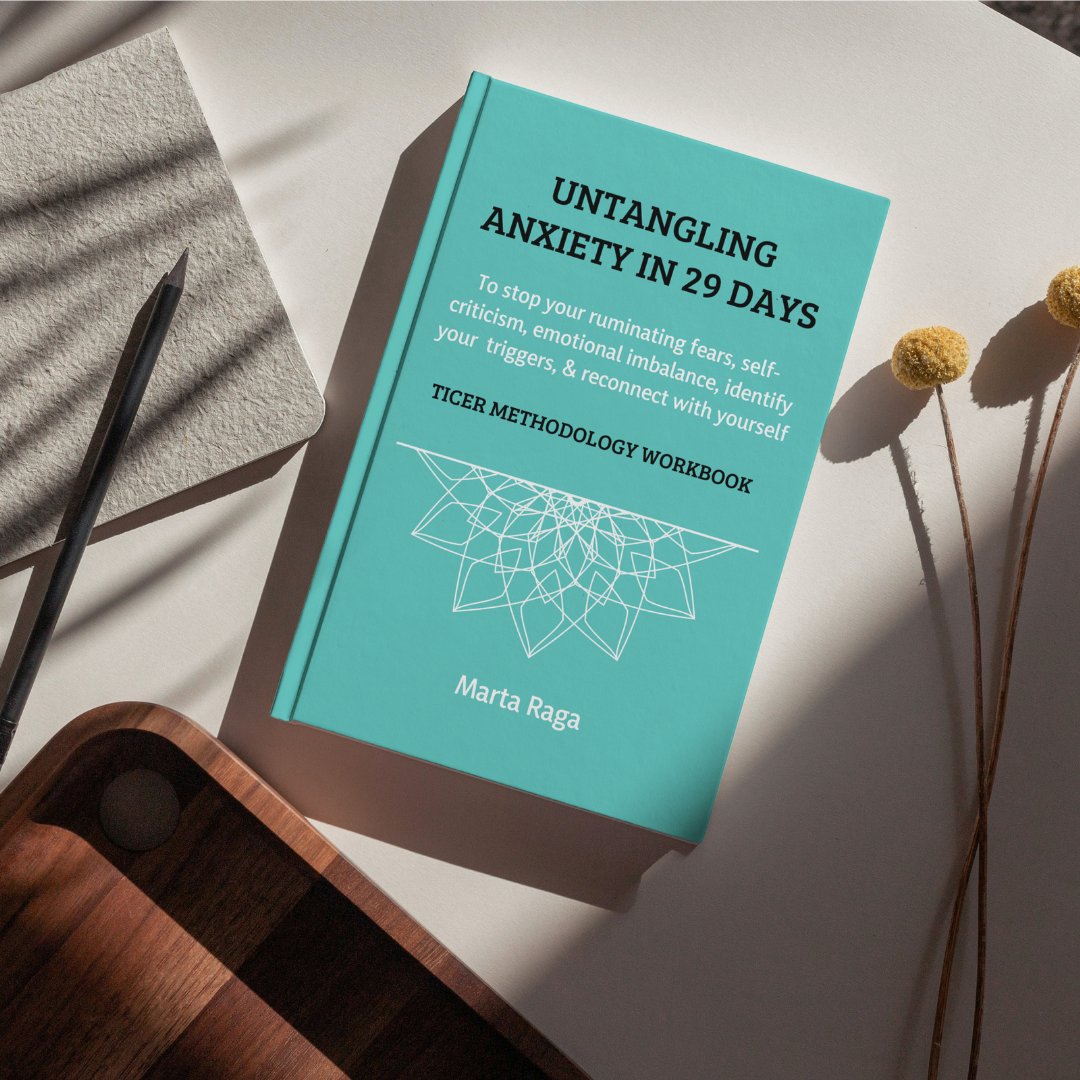 Untangling your anxiety is as close as a click away